If you are in immediate danger and fear for your safety, dial 911.
If you are in a safe place, please call the Samaritan House 24-hour crisis hotline at (757) 430-2120 or use our new chat feature to interact with a member of our specially trained intake staff.
Signs of Domestic Violence
24-Hour Crisis Hotline
Trained professionals are available 24/7 on our crisis hotline for individuals affected by violence. Samaritan House's hotline intake staff can connect people with comprehensive, wrap-around crisis services for victims of domestic violence, sexual assault, stalking, and human trafficking.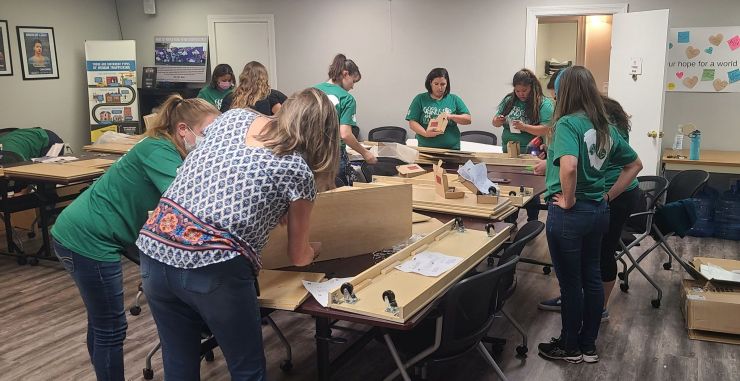 The Regional Housing Crisis Hotline
Hours of operation: Monday – Friday, 8:00 am – 7:00 pm
For other human service needs in Hampton Roads, please dial 2-1-1.
The Regional Housing Crisis Hotline is the starting point for anyone who is experiencing a housing crisis throughout Greater Hampton Roads and in need of shelter, case management, and related services and/or community resources.
Not sure if you are experiencing a housing crisis? Ask yourself these two questions:
Are you living on the street or in an emergency shelter?
Have you received an eviction notice from your landlord?
If you answer "yes" to either of these questions, please call the Regional Housing Crisis Hotline. An intake specialist will interview you to determine which referral makes the most sense, based on your situation and what's available in the community. The Hotline does not provide any direct financial assistance.
National Hotline Resources
For those who are outside of Hampton Roads and the Southeast Virginia region, you can access helpful resources for domestic violence, sexual assault, human trafficking, and homelessness by contacting the following:
National Suicide Prevention Lifeline
National Human Trafficking Hotline
To Report a Tip of Suspected Human Trafficking Activity
National Coalition for the Homeless