If you are in immediate danger and fear for your safety, dial 911.
If you are in a safe place, please call the Samaritan House 24-hour crisis hotline at (757) 430-2120 or use our new chat feature to interact with a member of our specially trained intake staff.
Signs of Domestic Violence
PAINT 757 PURPLE
Join Samaritan House to take a stand against violence and raise awareness and funds in honor of Domestic Violence Awareness Month! Businesses from throughout Hampton Roads partner with us each October!
Make plans to wear purple and visit one of our partner businesses linked below on October 19 to help us "Paint 757 Purple." Click on any of our partner's businesses names below to plan your outing!
Restaurants & Clubs
Breweries & Coffeeshops
Entertainment
Retail
Yoga & Fitness Centers
Hair Salons
Services & Lodging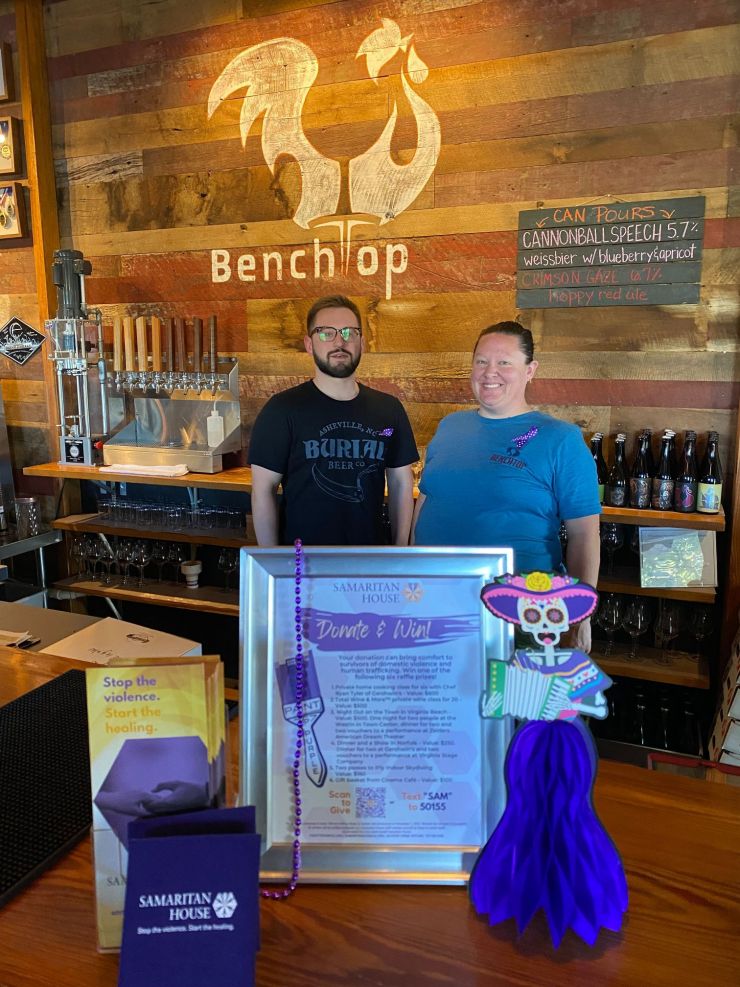 ABOUT THE CAMPAIGN
Originating in 2017, the Paint 757 Purple campaign has brought in support from more than 70 different businesses as well as local media and news outlets. What started as an innovative way to grow our support base turned into a meaningful way for businesses to get their employees and customers talking about the realities of domestic violence and how to be part of the solution.
Our goal for the 'Paint 757 Purple' campaign is twofold: to raise funds for the programs that help victims of violence break free from their abusers for good, and continue to raise awareness throughout our community to ensure that people know where to turn if themselves or a loved one are ever in need of help.
Interested in having your business participate on October 19? We promote your business and services via multi-channel marketing program during the month of October. Contact Kate Celius at (757) 323-6164 or via EMAIL to get involved or download our partnership guide HERE.