If you are in immediate danger and fear for your safety, dial 911.
If you are in a safe place, please call the Samaritan House 24-hour crisis hotline at (757) 430-2120 or use our new chat feature to interact with a member of our specially trained intake staff.
Signs of Domestic Violence
Samaritan House News & Media
Thank you for your interest in the activities and mission of Samaritan House. Keeping residents of Hampton Roads aware of the issues of domestic violence, sexual assault, homelessness, and human trafficking and how to get help is vital. Below you may access news releases, and recent news and connect with our communications staff.
Media Inquiries
Please contact Andrew Roberts, Marketing Manager via email or at (757) 469-6503 to schedule an interview or for more information.
In the News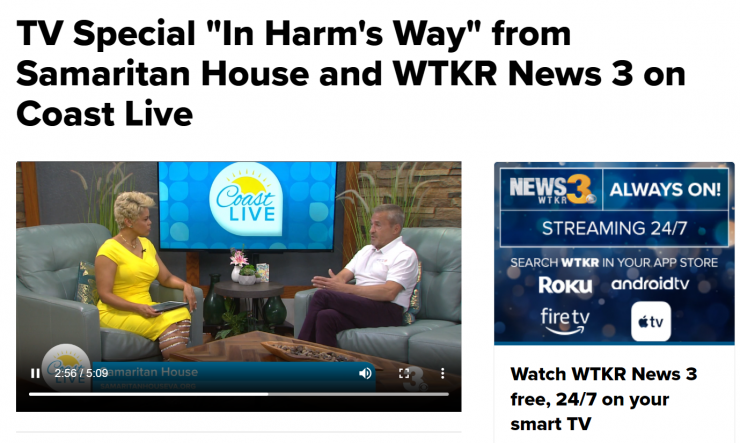 College Students Plant Trees at a Future Shelter for Trafficked Youth | WTKR