If you are in immediate danger and fear for your safety, dial 911.
If you are in a safe place, please call the Samaritan House 24-hour crisis hotline at (757) 430-2120 or use our new chat feature to interact with a member of our specially trained intake staff.
Signs of Domestic Violence
Samaritan House - The Hallow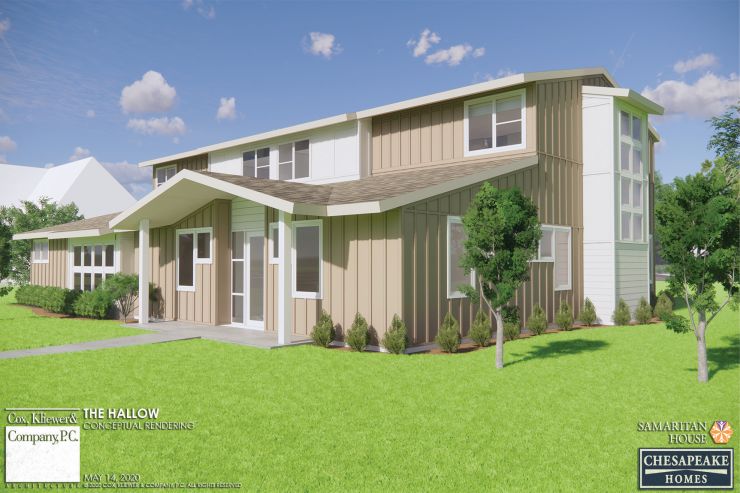 Hampton Roads is a hub for human trafficking, ranking 15th in the nation for trafficking cases. Young women are particularly vulnerable to traffickers, 89% of program participants Samaritan House serves are female. Since Hampton Roads Human Trafficking Task Force was established in 2017, the number of trafficked youth (under 18) has grown exponentially.
Housing for trafficked youth is a challenging issue as there are often few options for safe housing as unverified 'relatives', temporary shelter, juvenile detention or foster care are often not the best place for youth with complex mental and medical issues with trafficking to heal.
Samaritan House recognized a need for an extended stay, a licensed and secure residential facility in Hampton Roads, and began a capital campaign in 2020 to build "The Hallow." Ground was broken in January 2022 for the group home in Virginia Beach that can house up to eight youths where Samaritan House will provide supervision, care, and a wide variety of programs to help them heal. "The Hallow" is expected to open in early 2024.